Rosehill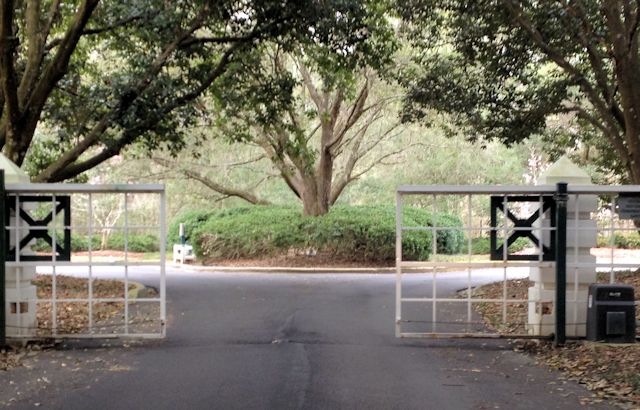 Rosehill Drive
Tallahassee,
FL
32312
Rosehill Real Estate
Welcome to Rosehill
The verdant, canopied entrance to Rosehill truly leaves a lasting first impression. As one of Tallahassee's most distinguished communities, this exclusive gated neighborhood is situated between Phipps Park and Maclay Gardens, as well as the sparkling shores of Lake Elizabeth. If you're dreaming of a quintessentially Floridian home surrounded by live oak trees and countless amenities, Rosehill could be the place to put down roots.
Want to learn more about life in Rosehill? Let's explore!
Key Features of Rosehill
The Homes
Rosehill is a mid-size community with only 92 homesites that range between one to five acres in size. Here, homes vary in square footage and style, though every property enjoys a host of luxurious upgrades. Well-manicured lawns, hardwood floors, and rounded driveways are the norm in Rosehill. Thanks to the area's opulent atmosphere, residences tend to start in the $600ks and go up from there.
The Neighborhood
True luxury awaits at Rosehill, one of Tallahassee's premier waterfront communities. This 552-acre neighborhood offers something for everyone, including gated privacy, fenced boat and RV storage, a wildlife sanctuary, and easy access to Lake Elizabeth and Little Lake Elizabeth. Many properties also come with direct waterfront views that complement the upscale lifestyles that Rosehill has to offer.
---
Find Homes for Sale in Rosehill
---
Selling Your Rosehill Home?
Just curious about your home's value or eager to sell? Either way, we'll use our knowledge of recent sales in your area to price your home right. Tell us about your home to get started.
---
The Details on Rosehill
Shopping & Dining
Rosehill boasts easy access to all of Tallahassee's major highways, making it easy to get wherever you need to go. We recommend heading to the US-319 and I-10 interchange to explore favorites like Grub Burger Bar and Gordo's Northside. And best of all, everything Downtown Tallahassee has to offer awaits just 15 minutes away.
Recreation
Ready to experience your next outdoor adventure? Two of Tallahassee's largest green spaces—Elinor Klapp-Phipps Park and Alfred B. Maclay Gardens State Park—are just next door. Dorothy B. Oven Park showcases walking trails and a 1930s-era manor. Anglers also love going fishing at Lake Elizabeth or Lake Jackson. 
Public Schools
Children in Rosehill are served by Leon County Schools, which educates over 33,000 students across the Tallahassee area. Currently, the neighborhood is zoned to Hawks Rise Elementary, Deerlake Middle, and Chiles High. Many students go on to attend one of the area's many colleges, including Florida State University.
---
Contact the Rosehill Real Estate Experts
Making a move in the Tallahassee area? Let us help! We at Century 21 First Story are longtime locals of the Tallahassee area, so we know it like no other! Contact us today to find out more about how we can help you find the perfect home in just the right spot.