Weems Plantation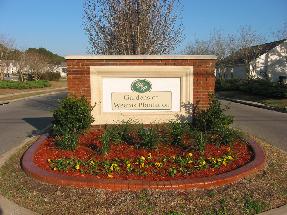 Weems
Tallahassee,
FL
32317
Price Range: $125,000 – $200,000
Square Footage: 1,000 – 2,000 sqft
Weems Plantation
In the late 1990's, Weems Plantation and Gardens of Weems were developed off Weems Road.  Weems Plantation and Gardens (Weems) is located between East Mahan Drive and Southeast Capital Circle.  The neighborhood is enclosed, in that the two entrances are the exits.  The development is surrounded by conservation property.  

A gazebo is located at the entrance on Dartmouth Drive.  It is used by students when waiting for the school bus and by others to sit and enjoy the peaceful community.  The Association has many events throughout the year at this location. 

There are approximately 371 homes in the community.  The homes are of similar construction some have brick fronts and some have stucco fronts.  They either have one- or two-car garages.  Weems has very friendly neighbors.  Residents greet and visit with each other as they are walking in the community.  The neighborhood is made up of residents from many different cultures. (Courtesy WeemsHoa.com)
Close to shopping plazas including affordable dining, grocery, Costco, Wal-Mart, Bass Pro, Publix, and dozens more. 10 minutes to Capitol and downtown areas, 1 mile to Tom Brown Park Sports and Nature Complex and Lake Lafayette Paddle Trail and Disc Golf Course as well as nature and biking trails and Waterpark and playgrounds. Ease of access, sense of community, and location - truly the best of all worlds!