Turkey Roost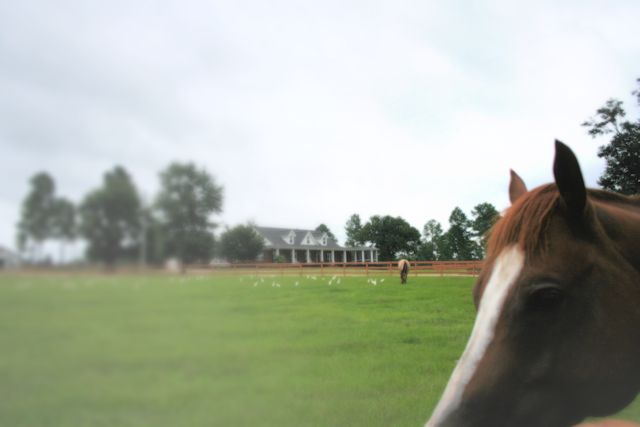 Turkey Roost Road
Tallahassee,
FL
32317
Turkey Roost Neighborhood - The Place To Be
Located in the northwest part of Tallahassee is the beautiful neighborhood of Turkey Roost. The natural settings of the neighborhood and its friendly equestrian community will make you feel right at home. The gorgeous homes tucked away in this serene setting include a variety of styles and architectural designs that will leave you awestruck.
Its scenic views will instantly boost your mood. And its proximity to the city of Tallahassee and the I-10 corridor makes it an ideal place to live. The Turkey Roost's stunning house designs with their abundant land spaces explain why a lot of home buyers are starting to take even more interest in the area.
Key Features of Turkey Roost
The Space You Need
Get the closet of your dreams with Turkey Roots' country homes! Our beautiful country homes offer an abundance of space that will exceed your expectations. You can customize the designs to your liking with simple modifications. Imagine the possibilities with the extra land space – start your own farm, host memorable family barbecues, or build the treehouse your kids have always dreamed of. Turkey Roots' country homes are everything you've imagined and more!
A Peaceful Adventure
The countryside is more than just scenery and serenity. It could be the adventure of a lifetime. The natural settings of Tallahassee, Florida, with its proximity to beautiful trails, allow you to enjoy quick access to sports like horseback riding, cycling, camping, or even hiking. At Turkey Roost, there's something for everyone.
---
Find Homes for Sale in Turkey Roost
---
Selling Your Turkey Roost Home?
Selling your property can be a tricky business, but it's what I was born to do. The process of targeting potential buyers, filtering and identifying serious buyers from flaky ones, and showing them around the property can be hectic, so let me take some of that burden off of you. I can match you with serious buyers in no time, guaranteeing the best price for your property.
---
The Details on Turkey Roost
Prime Location
Turkey Roost is just a short drive to shopping, restaurants, and amenities. So you can once again enjoy the simple things in life, like the sounds of birds chirping and the beautiful night skies, without giving up the advantages of city life! You really do get the best of both worlds. Also, its accessibility to the city of Tallahassee and the I-10 corridor when traveling makes it the ideal place to live.
Shopping & Dining
Want to go on a shopping spree? You'll find all that you need and more in Tallahassee. From shopping malls and antique shops to flea markets, Turkey Roost is located just minutes away from the best shopping and dining destinations, like the Governor's Square Mall, with more than a 100 stores to choose from. You can also head to Midtown Caboose, which is known to make the best burger and craft beer in town. They're also famous for having a progressive menu that includes equally delicious items for vegetarians and vegans.
Public Schools
Moving schools or looking to enroll your child in one? Look no further. Tallahassee, Florida is home to some of the best public schools. At Buck Lake Elementary School, the teachers care about not only your child's grades, but their development as well. The teachers at Lawton Chiles High School are also known to go the extra mile with students and ensure the environment is fun and accepting. To get the most out of your college experience and meet people with similar interests, Florida State University School is your best bet.
---
Contact the Turkey Roost Real Estate Experts
Making a move in the Tallahassee area? Let us help! We at Century 21 First Story are longtime locals of the Tallahassee area, so we know it like no other! Contact us today to find out more about how we can help you find the perfect home in just the right spot.